Our company is named after a ship's binnacle, which houses the magnetic compass that points to the north magnetic pole. Finding true north, however, requires a ship to correct for variation and deviation that changes with both geographical position and type of ship.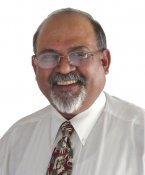 Likewise companies and organisations tend to lose their bearings in the hurly burly of operating in competitive marketplaces. They need to find their own true north by correcting for the many variations and deviations that impact adversely on their direction and pathway to creating wealth for their shareholders.
Allan Rodrigues
Managing Director, The Business Binnacle Ltd (New Zealand).
Professional Director large SMEs.
Guest/Visiting Lecturer MBA & senior executive programmes in Australia and New Zealand.
Allan heads The Business Binnacle Ltd which provides strategic, operational, financial and business performance support along with strategy implementation support, to large companies and large infrastructure projects that operate under risk and uncertainty. He is based in Auckland New Zealand.
Allan migrated to New Zealand in 1995 where he has been a successful senior manager and professional management consultant. He specialises in strategic plans and business plans that align strategy, operations and finance, under high risk and uncertainty, the restructuring and de-aggregation of global and local supply chains and value chains, strategic alliances, earnings valuations and performance driven third (3G) and fourth generation (4G) balanced score cards.
Allan's current portfolio of work is focused on the global optimisation and restructuring of global supply chains and competitive value chains in New Zealand and overseas, in the strategic analysis and design of inland ports, satellite ports and freight hubs, and in the restructuring of gateway ports into becoming shipping hubs for the carriers to seaward and logistics/freight hubs for the hinterland.
He is a senior management advisor on the de-aggregation of supply/value chains, delay manufacturing and delay fulfilment strategies, cross docking and cross docking transportation rhythm strategies, lean-agile supply chains, push-pull hybrid operations, globally optimised supply contracts across the global supply chains of major shippers and the management of risk and uncertainty with a number of major shippers, producers and gateway ports in New Zealand.
His recent work has been on major projects in New Zealand involving port restructuring for value, design of satellite ports and hubs, possible port ownership models, port development schemes, the design of port concessions, the valuation of container terminals, port pricing (smart pricing for container terminals and container handling), and on strategic alliances between ports and/or the major shippers in the hinterland.
Allan also specialises in providing earnings valuations of all companies that are going concerns, start up companies and projects and those companies/projects operating under risk and uncertainty, and the use of real options analysis for contingent claim valuations. Most of his valuations are used to help companies identify the key drivers of value and the strategic and operating levers that contribute to the firm's competitive advantage, shareholder value maximisation and wealth generation.
In the area of performance management, Allan has designed a 3G-4G Balanced Scorecard that captures the performance of the company internally, across its supply and value boundaries. The tool he has designed to facilitate this 4th generational change is called the 'The Business Compass' which is designed to measure performance internally and on its supply-value chains, act as a 'value advisory service' and to map the footprint of the company on the environment and the community.
In 2008 Allan Rodrigues and Michael Saunders of Tenon Group Pty Ltd designed a capability and maturity model to provide a diagnostic and intervention plan to improve skills and capability with large IT portfolios. More recently Allan has designed a full scale IT Portfolio Value Management Model to manage the value and performance of the entire range of IT investments in large companies.
The model is called the "IT Binnacle' and consists of a methodology that assesses aligns. optimises the benefits whilst mitigating the risks of the entire IT portfolio of large organisations. The methodology includes diagnostic and intervention tools and techniques to manage the entire pipeline of new ideation evaluation templates, assessing the efficiency and effectiveness of current projects, applications, other assets, infrastructure and training, in tandem with the Balanced Score Card and other performance management systems.
Allan's early background includes a career as a senior naval officer in the Indian Navy. His experience includes the command at sea of three major warships, the training head of the Naval Academy, followed by senior management tenures as a General Manager/Vice President of IndusInd media, a national multi-system cable broadband operator in India (a wholly owned subsidiary of Gulf Oil at the time and the multinational Hinduja Group) and consulting assignments with KPMG, NZIER with some of the largest companies in New Zealand.
Major Projects and Achievements
Review of the strategy for the development of a major port and freight hub in New Zealand
Strategic alliances between ports and/or shippers
Valuation of a major port and the smart pricing of port services
Review of major supply chain projects in supply velocity and agility
Start-up General Manager of IndusInd Media with a market penetration of three million homes
Real Options Analysis and valuation of the New Zealand national electricity grid;
Design of a ring fencing strategy for a 'Regional Petrol Tax' for Auckland Region;
International bench marking assignment for a major bank in Australia and New Zealand for all classes of products and services in the personal banking sector;
Strategic planning, strategic alliances and several repeat assignments on strategy and investment decision making for an international satellite services provider
Valuation of the worldwide market place for the satellite occasional-use carriage of news and sports for an international satellite services provider and an international broadcaster
Major Qualifications
Master of Science (University of Madras, Chennai, India) – awarded the Joseph Lentaigne medal for academic excellence;
Master of Business Administration (Elective Finance) Henley Management College, Oxfordshire U.K. (Overall A Grade)
Alumni of the National Defence Academy for officer cadets, Poona India and the Defence Services staff College Wellington India.
Previous Positions
Director The Business Farm Pty Ltd (Australia)
Associate Dean. Head of the School of Graduate Studies, AIS St Helens, Auckland
Senior Manager (Strategy & Finance) New Zealand Institute of Economic Research
KPMG contractual and Independent Management consultant Strategy & Finance
Management Consultant – Management Support Group
GM and VP – Indusind Media & Communications (Hinduja Multinational Group)
Indian Navy, Retired Commander (cleared promotion to Captain)
Phone: +64 9 366-7724
Mobile: 027 700-7444
Email: allan@theBusinessBinnacle.co.nz [no spam]